Why Florida Is One of the Best States to Retire
Posted by Roe Hampton Amar on Tuesday, October 3, 2023 at 9:15:25 AM
By Roe Hampton Amar / October 3, 2023
Comment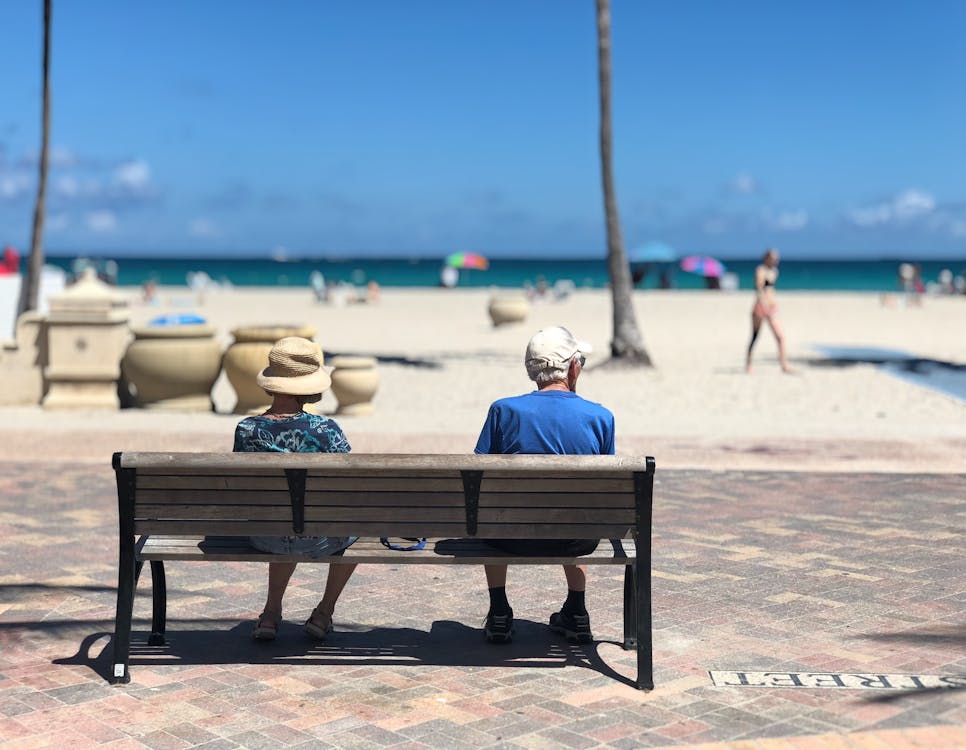 Florida has rightfully earned its reputation as a premier destination for retirees, owing to its year-round sunny and warm climate, absence of income tax, reasonable cost of living, and diverse outdoor recreational options. Boasting an array of retirement communities with resort-style amenities, the Sunshine State continues to allure a significant number of new retirees. In 2022, nearly 12 percent of retirees relocating to a different state chose Florida as their top pick, according to data from the Census Bureau's Current Population Survey and its Annual Social and Economic Supplements. Bankrate's latest survey for 2023 ranks Florida eighth among the best states to retire in, emphasizing its high scores in well-being and weather categories.
Florida, often referred to as the Sunshine State, is a natural haven with miles of beaches along the Atlantic Ocean, Gulf of Mexico, and the Straits of Florida, as well as picturesque islands and national parks. The appeal extends beyond beachfront settings, with lush gardens and year-round greenery providing constant access to nature.
Claudine Léger-Wetzel, Vice President of Sales and Marketing at Stock Development, a luxury home builder in Naples, emphasizes the stunning beaches and their myriad benefits, from recreational activities to the calming views. The state's signature lifestyle, promoting social interaction and its reputation as an art hub, are additional factors influencing retirees' decisions. Convenience, highlighted by master-planned communities, resonates with those aged 65 and over, offering an active lifestyle with built-in social activities like book clubs, card games, golf, tennis, pickleball, and walking trails.
Sarasota, located on the Gulf Coast south of Tampa, stands out as one of the most popular retirement destinations in Florida. With 35 miles of white sand beaches, numerous golf courses, a vibrant restaurant and art scene, affordable housing, and a top-tier medical facility in Sarasota Memorial Hospital, it caters to retirees seeking a well-rounded lifestyle. Approximately 38 percent of Sarasota County's population is aged 65 or older, and 10 percent of multifamily residences are designated as age 55-plus communities.
According to Léger-Wetzel, other sought-after retirement destinations in Florida include Naples, Palm Beach, The Villages in Central Florida, and the Fort Lauderdale/Miami area. Access to top-notch healthcare, technology, and facilities, along with excellent golf amenities, makes these areas particularly attractive to retirees.
For golf enthusiasts, Port St. Lucie, north of Boca Raton, is highlighted as an affordable and laid-back town, home to the PGA Village. It offers not only golf but also miles of beaches, nature preserves, parks, and opportunities for surfing, kayaking, hiking, and fishing.
Ocala, a small town in central Florida with world-class equestrian facilities near the Ocala National Forest, is recognized as one of the top retirement communities in the country.
When choosing the right retirement destination, experts advise considering life priorities such as family, hobbies, and access to social activities. Each city and neighborhood in Florida has its unique character, encouraging prospective retirees to weigh these factors carefully in deciding where to spend their "golden years."
Source: Travel + Leisure