Top tips for buying a new build
Posted by Roe Hampton Amar on Friday, September 15, 2023 at 9:26:22 AM
By Roe Hampton Amar / September 15, 2023
Comment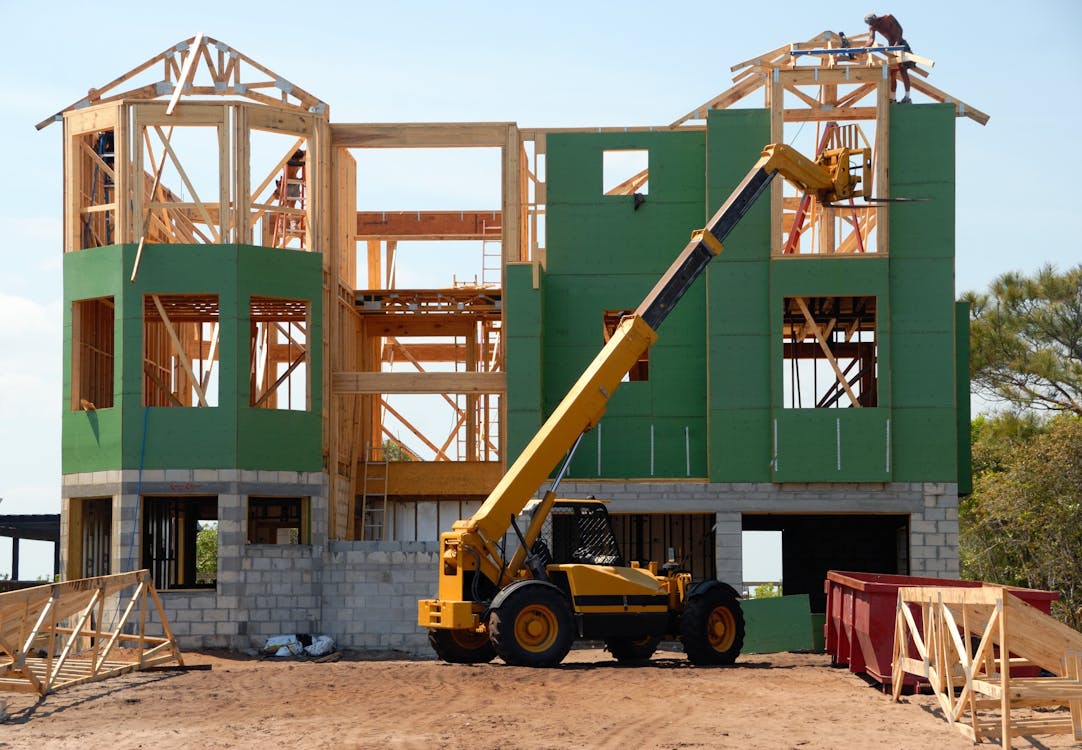 Entering the realm of homeownership, particularly for first-time buyers, is an exhilarating journey, and new builds hold a unique appeal, promising modernity, innovation, and a fresh start.
As you embark on this exciting journey, utilize this checklist to make informed decisions and discover your ideal new home.
Set Your Financial Boundaries: For first-time buyers, establishing a well-defined budget is crucial. Calculate your savings, income, and monthly commitments to understand your financial position. In Ireland, first-time buyers can secure a mortgage of up to 90% of the home's purchase price, with a minimum 10% deposit required. Explore schemes like the First Home Scheme and Help to Buy for potential financial benefits. Don't forget to include additional costs such as taxes, legal fees, and furnishings in your budget.

Location Matters: The age-old adage "location, location, location" remains relevant for new build homes. Consider factors like proximity to schools, transportation, and daily amenities when researching potential communities. Visiting a place in person allows you to gauge the vibe and long-term prospects. Glenveagh communities, for instance, are situated in amenity-rich areas with thriving social spaces.

Explore Your Options: After selecting a new build and location, visit a showhouse or take a virtual tour online. Showhouses and virtual tours provide a glimpse of possibilities. Keep an open mind and inquire about customizations to make the space your own. It's your chance to infuse your personality into your future home.

Prioritize Sustainability and Energy Efficiency: In the modern era, energy efficiency is a top consideration when buying a new home. Look for homes with eco-conscious features like energy-efficient windows, insulation, and appliances. Glenveagh Homes focuses on sustainability, offering near-zero energy efficiency standards and A-rated BER ratings, resulting in significant long-term savings.

Assess Quality: Research the quality of the new build you're considering. Glenveagh homes are known for their high-quality construction, insulation, contemporary kitchens, and A-rated windows. They also provide a 10-year structural guarantee, offering peace of mind.

Seek Expert Advice: You don't have to navigate this journey alone. Consult with estate agents, financial advisors, and legal professionals for valuable insights. Estate agents specializing in new builds can guide you through the process, financial advisors can clarify financial aspects, and legal professionals can review contracts to protect your rights and interests.
As you embark on the exciting journey of buying your first new build home, remember that knowledge is your ally. Define your budget, choose your location wisely, explore your options, prioritize sustainability, assess quality, and seek expert advice. Armed with information, you can make a well-prepared decision and find a beautiful and comfortable new home to match your lifestyle and aspirations. Happy house hunting!
Source: independent.ie