Top Florida Beaches of 2023: Radiant Gleam of the Sunshine State's Coastlines
Posted by Roe Hampton Amar on Tuesday, August 8, 2023 at 9:52:10 AM
By Roe Hampton Amar / August 8, 2023
Comment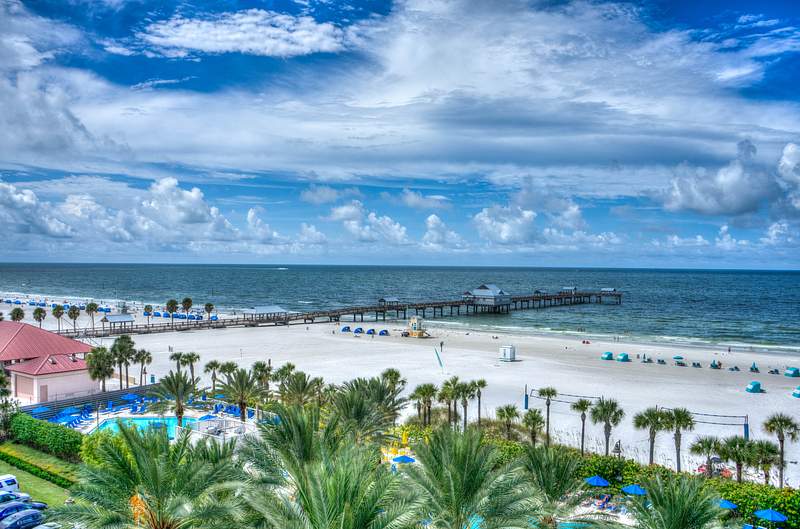 Stretching over 1,200 miles of captivating coastline, Florida continues to enthrall travelers from the East Coast and beyond, offering diverse beaches catering to all kinds of vacationers. U.S. News & World Report has revealed the top Florida beaches for 2023, guiding sun-seekers and ocean enthusiasts to explore the state's finest shores.
Considering reader votes and vital factors like aesthetics and convenience, U.S. News' annual ranking compiles the most enticing beaches in the Sunshine State. These rankings are a valuable resource for planning memorable getaways and encourage travelers to vote for their favorite beach if it's not on the list.
Siesta Key: This top beach boasts powdery white sands, crystal-clear waters, and a family-friendly atmosphere, making it a must-visit.

Santa Rosa Beach: Securing second place, this spot offers unspoiled charm and turquoise waters for a tranquil escape.

Marco Island: Third on the list, this Gulf of Mexico gem offers luxurious beaches and upscale amenities for a lavish retreat.

Delray Beach: In fourth place, it combines art, culture, and relaxation with vibrant arts scenes, diverse dining, and golden sands.

Destin: The fifth spot goes to this "World's Luckiest Fishing Village," celebrated for emerald waters, water sports, and Southern hospitality.

Palm Beach: In sixth place, it oozes sophistication with pristine beaches, high-end shopping, and a glamorous atmosphere.

Fort Walton Beach: Ranking seventh, it offers a laid-back coastal vibe with relaxed atmosphere, sugar-white sands, and inviting waters.

St. George Island: Nature lovers will find solace at eighth-ranked St. George Island, boasting untouched beaches and abundant wildlife.

Clearwater Beach: Claiming the ninth spot, it offers relaxation and entertainment, known for vibrant Pier 60 and family-friendly vibes.

Islamorada: At the tenth spot, this Florida Keys beach is defined by its captivating aquatic wonderland, snorkeling, fishing, and laid-back atmosphere.
Other top-ranking beaches include Amelia Island, Panama City Beach, Key Largo, Boca Raton, and St. Augustine, each contributing its unique allure to Florida's coastal paradise.
Source: Wesh