These Will Be the Best States To Buy Property in the Next Decade
Posted by Roe Hampton Amar on Thursday, October 19, 2023 at 9:35:59 AM
By Roe Hampton Amar / October 19, 2023
Comment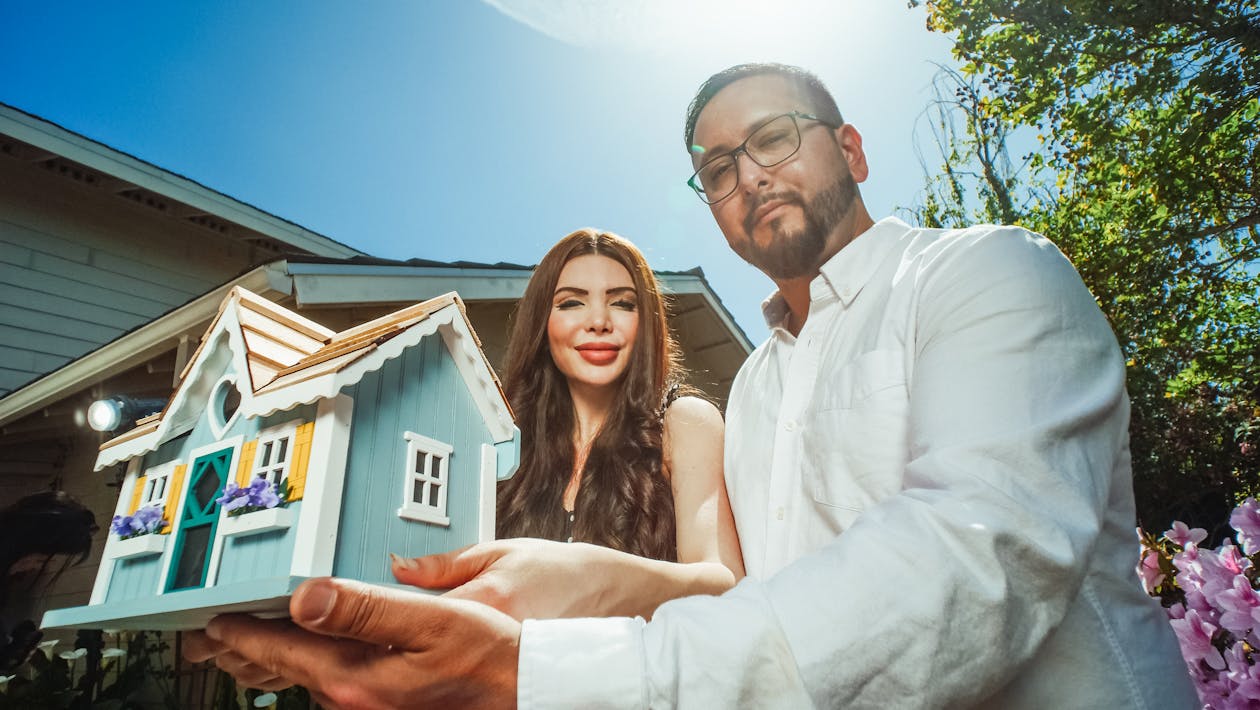 Real estate is an investment, even if it's not a commercial property but rather a residential one. That's why it's so important to think about not just when and what you're buying, but the location.
After all, where you purchase a home could greatly influence the property's ability to appreciate over time. Plus, if you're like most people, you're going to want a place with great weather, schools, job opportunities and, of course, decent tax breaks. You may also be looking for a place with a social and political climate that matches your own values and beliefs.
But finding the right property in the right location is tricky, especially if you're trying to plan ahead for the next decade or so. To make things a touch easier, here are some of the best states to purchase property in the next 10 years, according to real estate professionals.
Tennessee
Tennessee is an attractive state to purchase real estate for the long-term for several reasons. According to Rhett Wiseman, real estate investor and founder of Wiseman Advising LLC (Section 8 Coaching), this state is tax-friendly and has already "experienced considerable population growth over the last five years."
Additionally, Tennessee is a state "where we will continue to see residential and commercial real estate property appreciation and where people will want to continue to invest their money," said Wiseman.
Like several other states, Tennessee also has no state income tax. Parts of the state, like Nashville, have a thriving economy, as well, making this an attractive location for people to work and live.
I'm a Real Estate Agent: These Will Be the Best States To Buy Property in the Next 5 Years
Discover: 15 Cheapest, Safest Places To Live in the US
Texas
The Lone Star State is another great place to buy property in the next decade. Texas is an "attractive place to purchase a home or an investment property for various reasons, including strong economic growth with multiple thriving industries, favorable tax policies, mild climates and relatively affordable housing," said Kurt Carlton, president and co-founder of New Western.
"Texas stands out with its job growth and diverse housing options — Austin, Dallas-Fort Worth and Houston are all hot markets in the state right now, and they'll most likely remain popular in the next decade and beyond," added Scott Bergmann, realtor with Realty ONE Group Sterling in Omaha, Nebraska.
I'm a Real Estate Agent: 12 Costly Red Flags I Look for During a Home Inspection
North Carolina
Many cities in North Carolina are also worth checking out if you're looking to buy real estate in the next five to ten years. Not only has it experienced solid economic growth across multiple industries, but it also has a fairly mild climate and attractive tax policies, according to Carlton. North Carolina has also experienced rapid population growth over the past years.
"If you work in tech and want to get ahead of the housing curve, North Carolina is a great place to invest in, as Charlotte is starting to become one of the nation's leading tech hubs," said Bergmann.
Besides Charlotte, several other locations throughout the state are worth considering, including Raleigh and the Piedmont Triad — that is, High Point, Greensboro and Winston-Salem.
Georgia
Looking for something further south? Georgia could be a great choice.
Georgia has "also been experiencing strong economic growth in recent years, and this trend is expected to continue," said Carlton. "The economic growth is creating jobs and attracting new businesses, which is balancing demand for commercial space."
The Peach State also has tax-friendly laws for its residents. Property prices have continued to appreciate over the years, as well, indicating that they may continue to do so in future years. Plus, with strong economic growth and reasonable housing prices, Georgia might even be good for investment property purposes.
Besides that, Georgia — like Texas, Florida and other states in the Sun Belt — has become more popular since the COVID-19 pandemic.
"During COVID, we saw a strong upward trend of people leaving states like New York, New Jersey and California — states with higher taxes and higher housing costs — and moving to places like Texas and Florida," said Carlton. "This drove up the demand for housing in the Sun Belt, making it particularly attractive for independent investors, like the ones we work with at New Western… Even post-COVID, we are not seeing a slowdown in demand in these Sun Belt states… Over the past year, more than half of our top 10 growth markets at New Western have been in one of these Sun Belt states."
California
While California might not be the first state that comes to mind when you're looking for real estate, especially with its potentially less favorable tax policies, there are several locations within the state that could be a great place to buy.
"Los Angeles homes tend to appreciate at a faster rate than those in other states, making it a lucrative investment in my personal opinion and based on my experience," said Beatrice de Jong, real estate broker at The Beverly Hills Estates. "For first-time buyers seeking more affordable options, the East Side neighborhoods such as Montecito Heights and El Sereno are gaining popularity. These areas boast chic mid-century modern and craftsman-style homes, each brimming with unique character. Additionally, the hillside locations offer breathtaking panoramic views of Los Angeles.
"I would advise prospective homebuyers to explore newer, emerging areas," she continued. "Los Angeles is replete with charming neighborhoods that have yet to attract widespread attention, presenting excellent opportunities for investment."
Housing Market 2023: 40 Places Poised for a Housing Crisis
Florida
Not only is Florida known for its favorable tax policies, but the state has also experienced positive population and economic growth in the past years and is expected to continue in this trend. The state also attracts independent investors who are interested in taking a previously uninhabitable property, fixing it up and flipping it.
Certain places in Florida, like Orlando and Jacksonville, "are all attracting more Fortune 500 companies in various industries, driving job growth and adding to their strong economies," said Carlton.
"Florida is another hotspot, offering not only a booming market but also a desirable lifestyle with its warm weather and beach access," added Bergmann. "I see a lot of people looking to invest in Florida for retirement purposes."
Nebraska
The state of Nebraska also offers a solid long-term investment opportunity for those looking to buy real estate.
"Nebraska deserves a spot on the list," said Bergmann. "I might be a little partial because it's where I chose to live, but the state's stable and affordable housing market is often overlooked. Nebraska is also an amazing investment property state because of our low average home price and competitive rent rates."
Not only that, but Nebraska has a "robust job market, which drive[s] demand for housing," added Bergmann. "The combination of job growth and affordability, especially in Nebraska, creates a solid foundation for long-term real estate appreciation seen in the last few years. For example, the Omaha market in Nebraska has averaged a 36% appreciation over the last three years, which is a lot of equity!"
Nevada
Last but not least on this list of potentially lucrative, long-term real estate investment opportunities is Nevada.
"As income tax and retirement planning/funding become more and more important to our population, I believe states with no state income tax [will] become an even bigger draw in the next 10 years," said Melissa Zimbelman, real estate agent at Fresh Starts Registry. "I am partial to Nevada, since I practice here, and with an average of 300 sunny days per year, it is a great option."
Nevada could also be a good opportunity for those looking to invest in commercial real estate.
"Many states, including Nevada, have great corporate tax structures and incentives offered to businesses relocating into their states," said Zimbelman. "Nevada, as an example, has great infrastructure and abundant commercial real estate offerings that can be tailored to nearly any business' needs."
Source: Yahoo! Finance