Returning to the office? Expert tips on how to refresh your wardrobe
Posted by Roe Hampton Amar on Tuesday, August 15, 2023 at 9:37:44 AM
By Roe Hampton Amar / August 15, 2023
Comment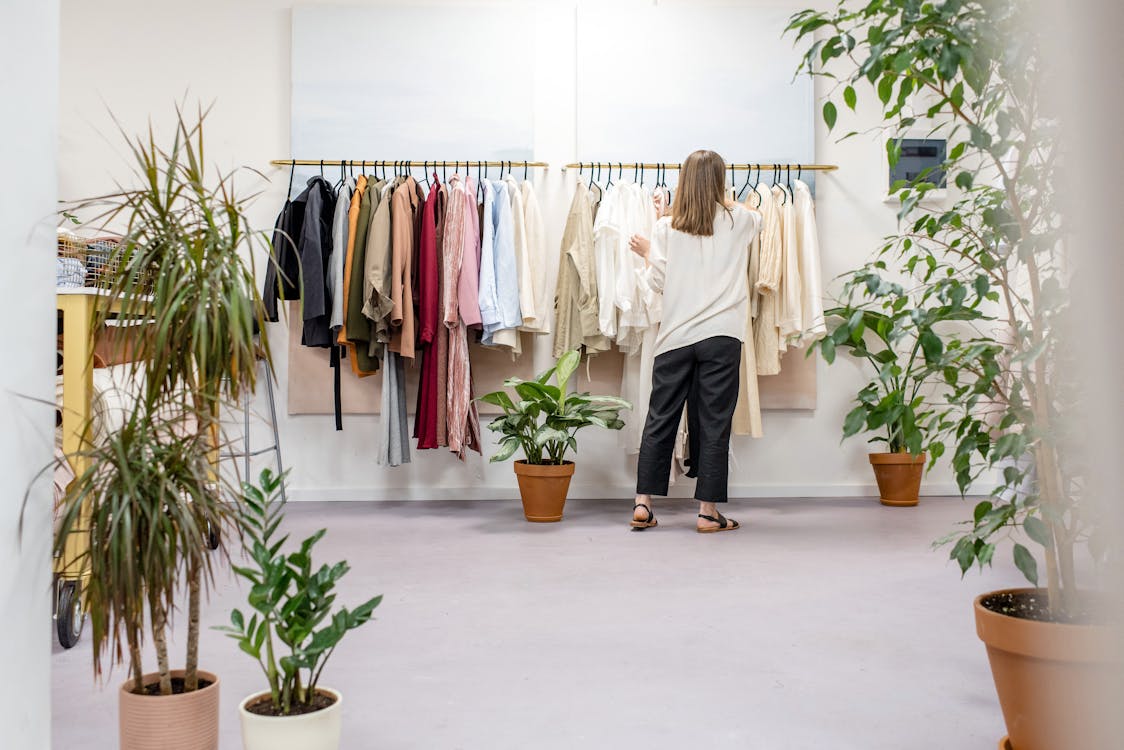 It feels like back-to-school for adults.
Google and Amazon, and even the company that brought us a new way to do both work and school during the pandemic — Zoom — are among employers that have required workers to return to the office at least part-time after a few years of fully remote work.
And like students facing the first day of school, office returners might be asking: what should I wear?
A 'closet rejuvenation'
Diane Pollack, the owner of Stylempower in New York City, visits clients in their homes and helps them perform a "closet rejuvenation," purging old items, creating new outfits using items they already have and creating a targeted shopping list to add pieces.
She said that what women wear to the office these days still depends on the industry, company and position level.
"Many corporate businesses are back to business as usual, and hence suits or business-appropriate dresses," Pollack said.
She said that tailoring is back, including details like shoulder pads and pleated pants. In work environments that have become a bit more relaxed, she suggests mixing tailored suits with still-polished but more comfortable items, like fuller-leg pants or hybrid pants.
"Sometimes they will mix a combination of a casual style such as a drawstring waist with classic trousers, so you can wear these more comfortable pants with a tailored blazer that you own, or even a sweater if it has become that much more casual," Pollack said.
She said manufacturers also are using more comfortable fabrics such as Ponte or double knit in tailored styles.
"Any knit trousers or blazer in a polished fabric will also be more comfortable and you can mix and match them back to your favorite woven suiting pieces," she said.
Pollack said Ponte dresses, sweater dresses or two-piece sweater and skirt sets and even sweater blazers have also emerged as popular, comfortable and polished pieces for the office.
Shopping the new Macy's brand
Macy's stylist Sharonda Williams, who works at the company's flagship Herald Square location in New York City, said her personal work-style favorites from the new On 34th line are the boyfriend blazer and the pin-stripe button down shirts.
On 34th, the new Macy's brand, was designed "for all women as a wardrobe's best friend," the company said, including mix-and-match pieces that resulted from feedback from 100,000 online surveys, 35 days of digital community engagement and hundreds of hours of in-store fit research and shop-alongs.
The debut of On 34th is part of a three-year revamp of the Macy's private brand portfolio and is the first of four new in-house brands that will be introduced. Items in the collection is available for purchase at Macy's stores, online at Macys.com, and will be sold through the Macy's mobile app starting Aug. 17. On 34th shoes is set to launch in spring of 2024.
The collection has more than 250 unique styles designed to be mixed and matched. Prices range from $18.50 to $299.50 and sizing ranges from XXS to 4X and 0 to 26W.
Williams said that within the last few years, she has seen post-pandemic office attire transition to a more casual and comfortable atmosphere, and that clients are asking for more pops of color, denim and other comfortable options.
She said said that a few key pieces from On 34th that would work well for a more casual office are high-rise jeans, the chambray belted shirtdress and pleated midi skirts.
"Depending on your work environment, the print slip skirt can also be a fun added touch," Williams said.
She also suggested sweaters with a pop of color, an oversized blazer and a "comfy" everyday work pant as "the perfect essentials" to freshen up a work wardrobe.
Macy's said its private brand portfolio represented approximately 16 percent of brand sales in fiscal 2022, a number that historically has been as high as 20 percent, a level the company said it believes can be achieved again longer-term.
"On 34th was created with inspirational and modern design, informed by the voice of the customer, and built for real life. This new brand is designed by women for women who run their world, with confidence and joy," said Emily Erusha-Hilleque, Macy's senior vice president of Private Brands.
Source: BizJournals