9 fun things you can do on your vacation to Florida
Posted by Roe Hampton Amar on Wednesday, September 27, 2023 at 10:22:36 AM
By Roe Hampton Amar / September 27, 2023
Comment
ORLANDO, Fla. - Florida, a state known globally as the "Theme Park Capital of the World," lives up to its name as home to some of the world's most visited theme parks.
Even though many people travel to Florida for theme park thrills, there are plenty more must-see stops around the beautiful state.
If you are headed to the Sunshine State with theme parks on your mind, Disney World, Universal Studios, Legoland and Busch Gardens are all options for your getaway. If you're looking for a relaxing beach vacation in Florida, Siesta Key or South Beach may be better suited for you.
In addition to being a vacation destination in itself, Florida is also home to several cruise ports, with terminals in Cape Canaveral, Miami, Fort Lauderdale, Jacksonville and Tampa.
Below is a list of places throughout the state you can add to your tropical vacation itinerary.
1. Say 'hi' to Mickey at Disney World
They don't call Disney the happiest place on earth for nothing. Disney is a whole vacation destination in itself, so you won't have much time to visit anything else if Disney is on the agenda.
If you're going to Disney, you can essentially stay on the property for the entirety of your vacation with plenty of lodging options and restaurants available.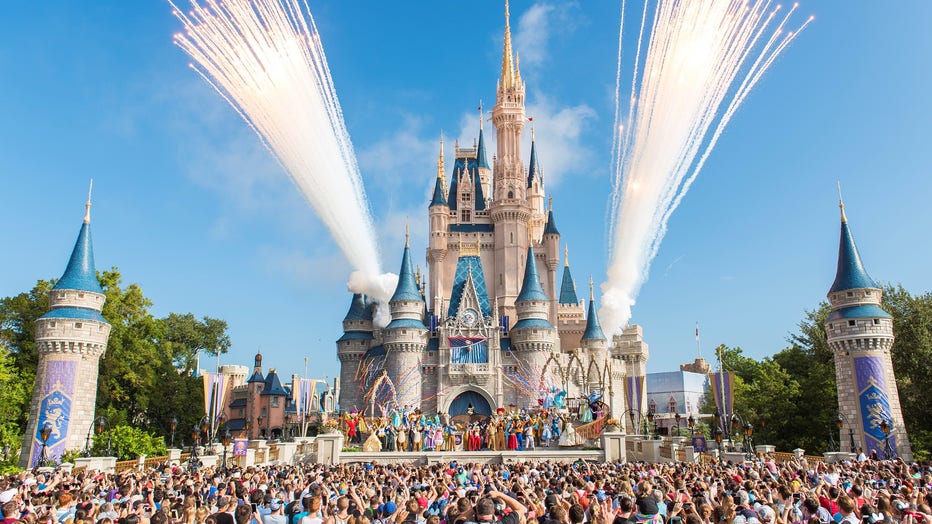 LAKE BUENA VISTA, FL - OCTOBER 01: Walt Disney World Resort marked its 45th anniversary on October 1, 2016 in Lake Buena Vista, Florida. (Photo by Jacqueline Nell/Disneyland Resort via Getty Images)
For a Disney vacation, you'll ideally want a minimum of five days set aside for your trip. A five-day vacation will allow you to spend one day at each park: Magic Kingdom, Epcot, Hollywood Studios and Animal Kingdom, with an additional day to spend lounging by the resort pool and shopping at Disney Springs.
During peak times, you may want to add in a couple extra days to make sure you get to everything you want to see with potentially longer wait times.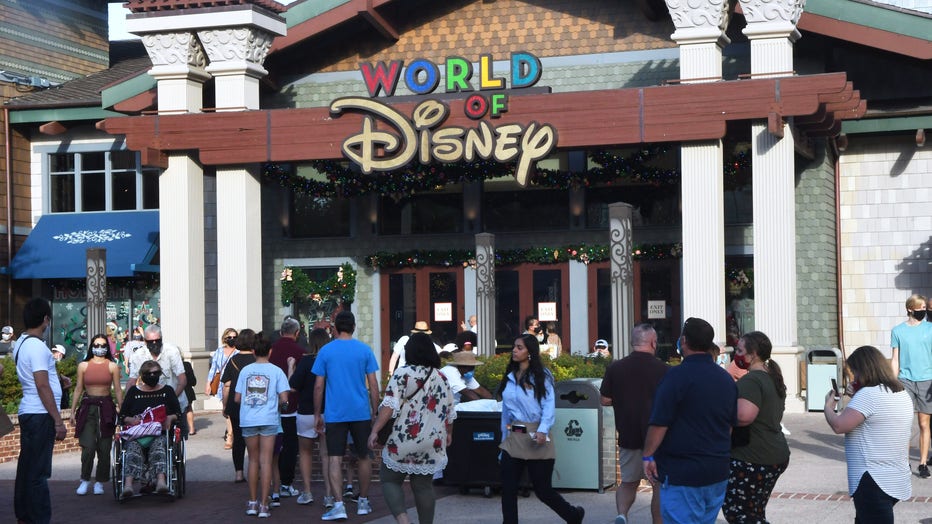 Visitors to Disney Springs are seen on Thanksgiving Day, November 26, 2020, at Walt Disney World in Lake Buena Vista, Florida. Disney plans to lay off around 32,000 employees, mainly in its theme parks where attendance has dropped due to the coronavi
Disney World is constantly making renovations to the parks, so every time you visit, there's likely to be something new that you haven't seen before.
2. Get an inside look into your favorite films at Universal Studios
Cinema fans will love Universal Studios, where you can step into the world of your favorite films. Universal Studios in Orlando is filled with attractions and scenery that are based on different popular movies like "Harry Potter," "Despicable Me," "Jurassic Park" and more.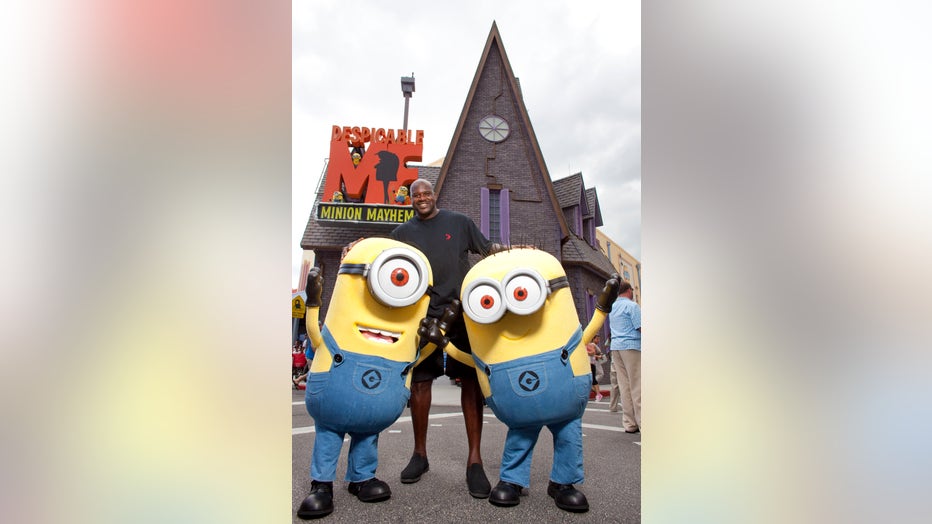 ORLANDO, FL - JULY 09: In this handout image provided by Universal Orlando Resort, "Inside the NBA" analyst and former basketball superstar Shaquille O'Neal was hosted by Universal Orlando Resort and encountered some tiny, yellow friends during his v
Similar to the layout of Disney World, there are plenty of hotels and restaurants located right on the property, making it very walkable and easy to get around.
3. Expand your creativity at Legoland
Legoland is a great family vacation destination with tons of fun rides for the little ones. All the attractions at this theme park are inspired by Legos and were created for kids.
This is a great destination for families with young children who want to give them their first theme park experience.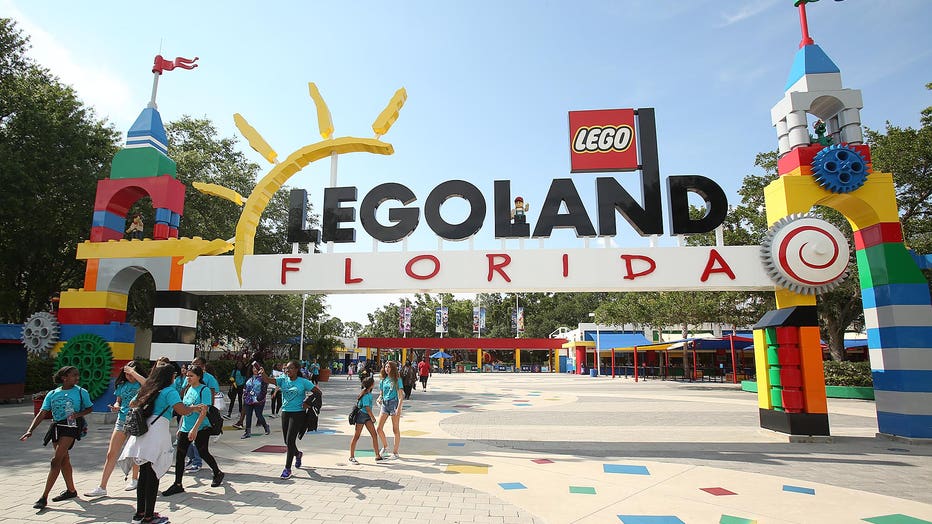 Legoland in Winter Haven, Florida, on May 28, 2019. (Stephen M. Dowell/Orlando Sentinel/Tribune News Service via Getty Images)
4. Be a thrill-seeker at Busch Gardens
Busch Gardens is a theme park located in Tampa. There is no shortage of thrill rides at this amusement park, with many attractions that will get your heart racing.
There are kid-friendly attractions and shows at this park as well, if you are traveling with young children. However, the roller coasters at this park are really the big appeal.
5. Catch a rocket launch at Kennedy Space Center
The Kennedy Space Center in Cape Canaveral is the ideal destination for those interested in space exploration. There are many exhibits here, including "Heroes & Legends," and exhibit centered around the early days of NASA, a bus tour in which you can explore historic launch sites and spaceflight facilities in operation, "Shuttle: A Ship Like No Other," where you can get an up-close look at the Space Shuttle Atlantis, and "NASA Now + Next" where you can explore current and future missions.
You may also be able to catch a rocket launch at the Kennedy Space Center.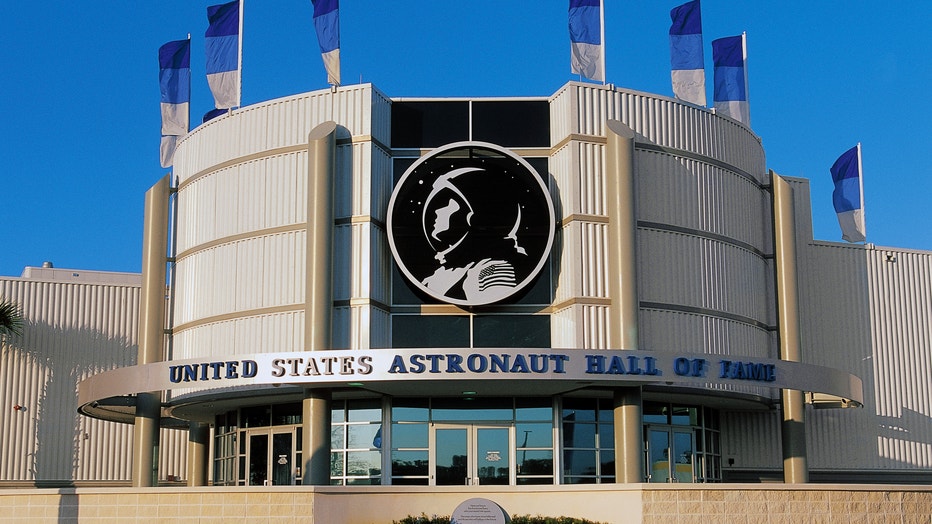 UNITED STATES - JANUARY 26: Astronaut Hall of Fame, Kennedy Space Center, Cape Canaveral, Florida, United States of America. (Photo by DeAgostini/Getty Images)
See the calendar on the website to view upcoming launches.
6. Explore the Ernest Hemingway Home and Museum
The Ernest Hemingway Home and Museum in Key West was one residence of American writer Ernest Hemingway, who lived in the Florida home during the 1930s.
While at the property, you'll likely spot some polydactyl (six-toed) cats wandering the grounds. Some of these cats are said to be descendants of Hemingway's cat, Snow White.
7. See the sunset at Mallory Square
Key West is an ideal place in the state of Florida to catch a breathtaking sunset. Mallory Square specifically is a place that offers unforgettable views.
At Mallory Square, you can grab a bite to eat, shop and maybe even catch a live performance.
8. Have a relaxing day in the sun at Siesta Key
Just a quick 15-minute ride from downtown Sarasota will bring you to Siesta Key.
The beautiful white sand of Siesta Beach is filled with sunbathers, beach volleyball players and people swimming in the crystal-clear water.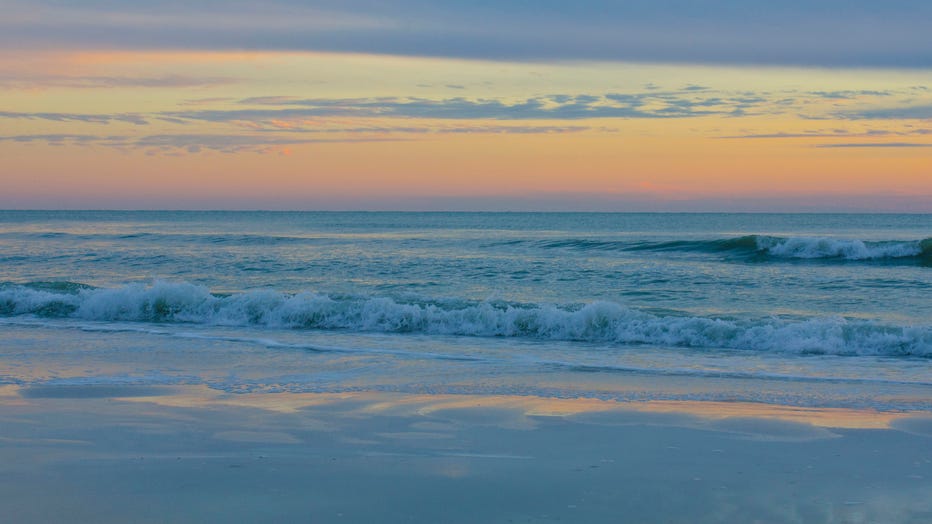 Florida, Sarasota, Crescent Beach, Siesta Key, Pastel Sunset over breaking waves. (Photo By: Education Images/Universal Images Group via Getty Images)
If Sarasota isn't part of your agenda, there are plenty of beaches in Florida worth the visit, including South Beach, Jacksonville, Clearwater, Cocoa Beach, Delray Beach and Miramar.
9. Get your adrenaline pumping at Daytona International Speedway
Catch a race at Daytona International Speedway during your trip to Florida.
The prestigious Daytona 500 is the biggest event held at the speedway, but there are plenty of others throughout the year to check out.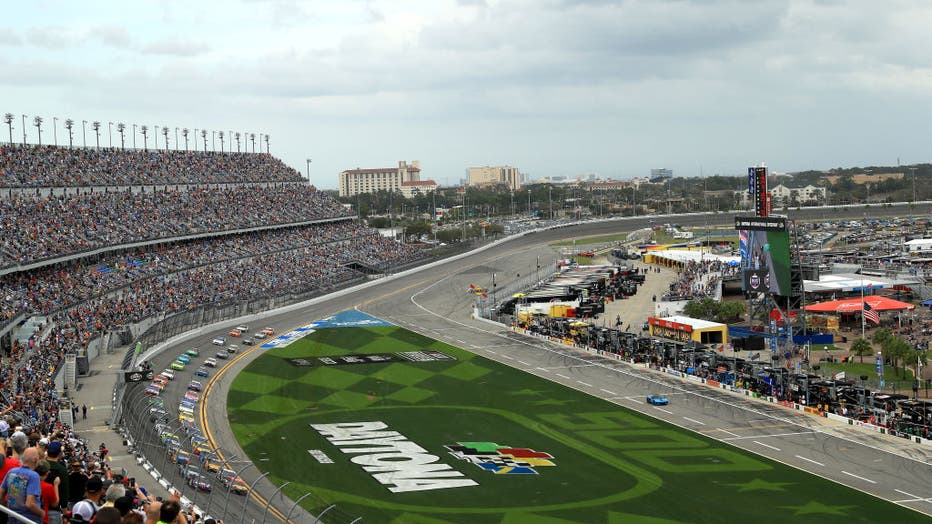 DAYTONA BEACH, FLORIDA - FEBRUARY 14: A general view of the start of the NASCAR Cup Series 63rd Annual Daytona 500 at Daytona International Speedway on February 14, 2021 in Daytona Beach, Florida. (Photo by Mike Ehrmann/Getty Images)
While in Daytona, you can also spend a day exploring Daytona Beach.
Source: Fox 35