6 Home Improvement Tips Every Homeowner Should Know
Posted by Roe Hampton Amar on Wednesday, October 4, 2023 at 8:29:19 AM
By Roe Hampton Amar / October 4, 2023
Comment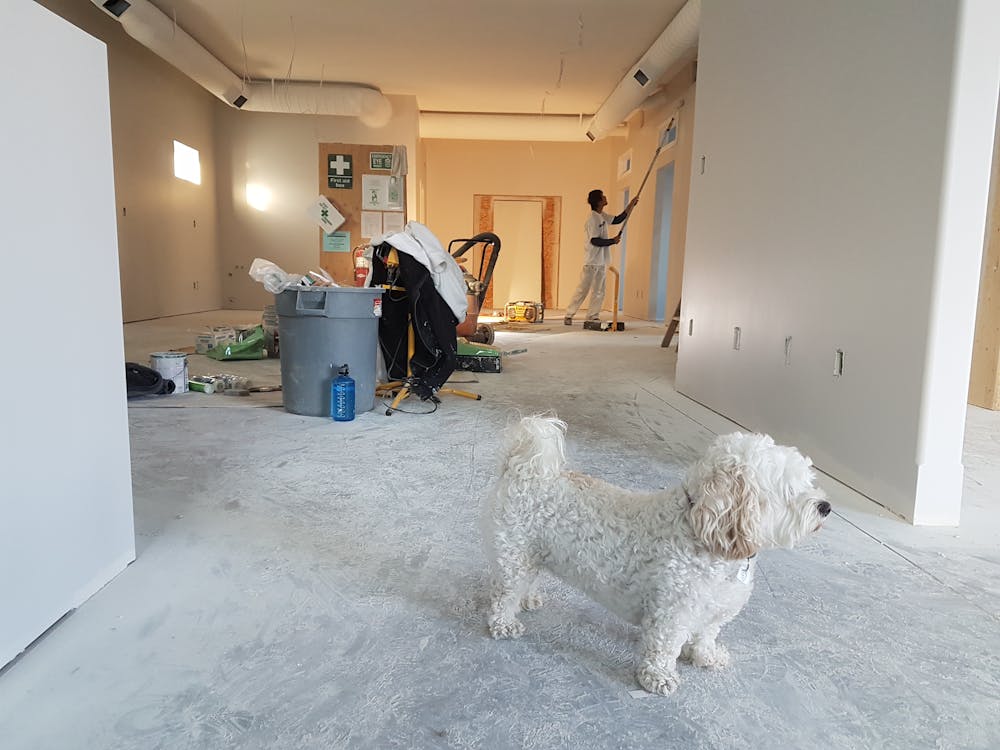 In the realm of homeownership, small changes can wield significant impacts. Picture returning daily to a residence that echoes your personality, seamlessly aligns with your lifestyle, and boosts property value. This dream, surprisingly, doesn't demand a magic wand or a hefty budget. Instead, it hinges on intelligent choices, a dash of creativity, and a fundamental grasp of home improvement. Here are six practical, easily applied tips every homeowner should grasp to transform your dwelling into an alluring, efficient, and value-enriched haven.
Elevate Curb Appeal: Prioritize your home's external charm as first impressions matter. Tend to your front yard with mowed lawns, trimmed hedges, and vibrant flowers. A fresh coat of paint on the front door can work wonders, setting a welcoming tone. Enhancing curb appeal not only impresses visitors but potentially raises your home's market value.

Revamp Your Kitchen: The kitchen is the heart of a home. Simple updates like changing cabinet hardware, updating light fixtures, or a fresh coat of paint can instantly lift your kitchen's appearance. Consider larger changes, such as replacing appliances or installing new countertops, for a more modern and functional space, offering both personal satisfaction and increased property value.

Consult a Home Addition Contractor: For more substantial improvements, engage a home addition contractor. Expanding your space significantly adds value. Professionals can guide you through options like expanding existing rooms, building additions, or converting underutilized spaces. Research reputable contractors for quality work within your budget and timeframe.

Upgrade Bathrooms: After the kitchen, bathrooms are crucial for homeowners and potential buyers. Upgrade fixtures, flooring, and countertops for added property value. Even simple changes like new faucets or a new showerhead can refresh and enhance functionality. Decorative touches like fresh towels or wall art can add luxury.

Invest in Energy Efficiency: Energy-efficient upgrades not only save on bills but increase home value. Simple changes like energy-efficient appliances, LED bulbs, or upgraded windows make a significant impact. Government incentives further sweeten the deal. Research and choose the best options for your home.

Establish a Maintenance Plan: Crucial for homeowners, have a maintenance plan to prevent costly repairs. Regular tasks like changing air filters, roof inspections, and gutter cleaning should be scheduled. Address minor repairs promptly. Whether DIY or professional, a maintenance plan keeps your home efficient and valuable.
In conclusion, a well-maintained and updated home reflects your identity, caters to your lifestyle, and secures your financial future. Home improvement need not be daunting or costly. Implement these six tips to enhance your home's appeal, functionality, and value. Start today, and witness your dream home taking shape, with a touch of creativity, wise choices, and dedication to regular maintenance.
Source: VGM