5-Star Review 3/10/2022
Posted by Roe Hampton Amar on Thursday, March 10, 2022 at 9:58 AM
By Roe Hampton Amar / March 10, 2022
Comment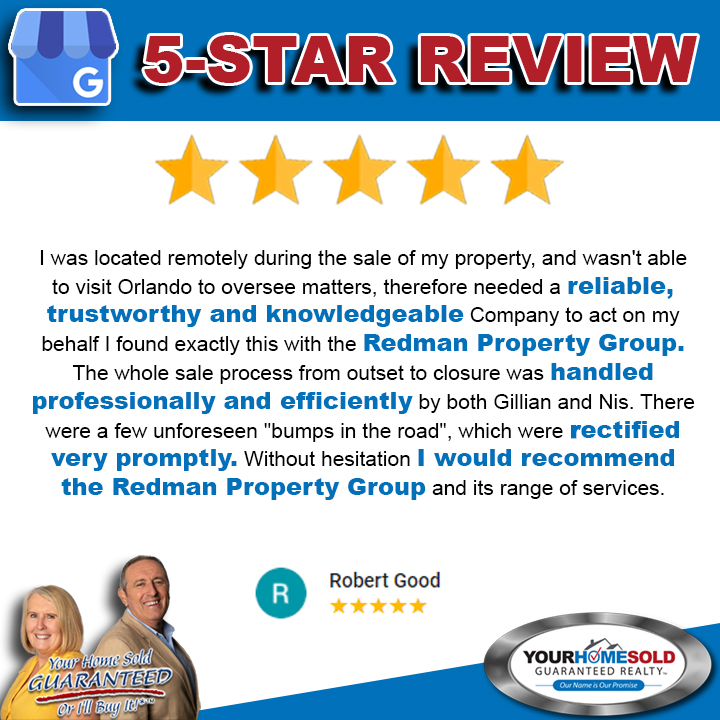 It was a pleasure working with you Robert, we matched super well as you were very much detailed orientated and we work just the same, we did hit a couple of bumps in the road through buyer issues, but we bounced back and had a great closing at a higher price. Congratulations!
?For a 5-Star Real Estate Service
☎️Call us now on 407-552-5281 and START PACKING!
#5StarReview
#Thankful
#Freedom
#Certainty
#IncomeIncrease
#GoServeBig
#SecondMileService
#ElevatingtheLivesofRealEstateProfessionals
#TopAgent
#EliteAgent
#MillionDollarAgent
#ToddWalters
#CraigProctor
#Sales
#Marketing
#YHSGR
#YourHomeSoldGuaranteedRealty
#RealEstateAgent
#RealEstateBusiness
#Realtor
#GillianRedman
#PaulRedman
#OrlandoRealEstate
#FloridaRealEstate
#OrlandoHomes
#FloridaHomes